Coper Electronics - Products information
(Semiconductor Measureing Instruments)
Measuring instrument of static characteristics for Wafer Chip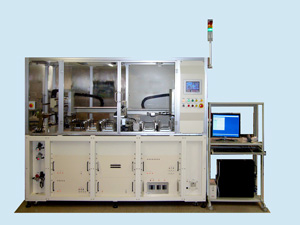 Measuring instrument of static characteristics for Wafer Chip

► This is a static characteristic examination device in the chip unit.
■ Specifications
Object devices
N-Ch IGBT / MOS-FET Diode
The main measurement items
IGES(+/-)
VGE(off)
ICES
VCES
VCE(SAT)
Others
- The setting of the measurement condition is interactive to HOST PC.
- Measurement data is recorded by Comma Separated Value.
- Room temperature/high temperature measurement
★ This specification is one example. Please inquire details.
---
Copyright© Coper Electronics Co., Ltd. All Rights Reserved.