Coper Electronics - Products information
(Semiconductor Measureing Instruments)
Power cycle test equipment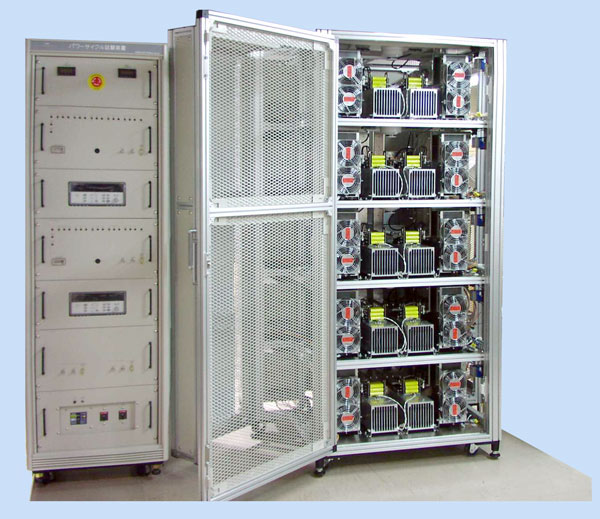 Power cycle test equipment

► This equipment is a device that consumes a regulated electric power to IGBT,IPM or DIODE, and does the intermission energizing in the decided time, and examines the reliability of the sample. The thermal resistance measurement is also possible at the same time, and the data is taken into HOST PC.
■ Specifications
Energizing mode
Continuousness and intermittent.
Thermal resistance can be measured.
Energizing power
Constant current 800A Max
Open voltage 16V
Vce setting 10.0V Max (VGE is automatic contoro for IGBT)
Time settings
Energizing time 0.5 - 600.0Sec
Stop time 1 - 3600Sec
Frequency setting
Cycle number 999999
Intermittent count 9999999
Operation mode
1) Fixed power (IGBT)
2) VCE(ON) (IGBT,IPM)
3) VF (Diode)
Temperature adjustment
Compelling air-cooled heat sink
★ This specification is one example. Please inquire details.
---
Copyright© Coper Electronics Co., Ltd. All Rights Reserved.